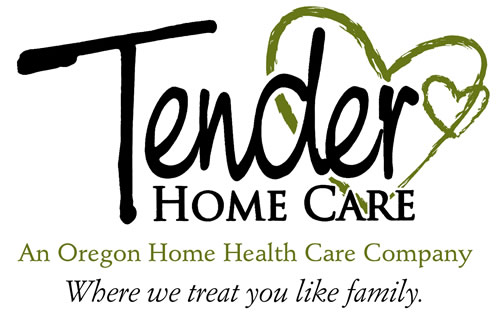 Customized, superior care
for you or your loved one
designed to preserve dignity
and promote safety
and independence
in the home.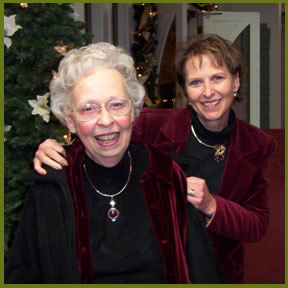 Our Mission
We at Tender Home Care, help to identify needs and integrate compassionate, responsible in-home Client care, meeting the physical, spiritual, and emotional needs of our Clients and their families, while staying in tune with the needs and aspirations of our Caregivers.
I don't know what
your destiny will be,
but one thing I do know:
the only ones among you
who will be really happy
are those who have sought
and found how to serve.

Albert Schweitzer
Our Services

Personal Care

Bathing and Grooming

Mobility and Movement

Exercise Assistance

Transferring

Companionship

Light Housekeeping

Laundry Services

Meal Preparation

Eating Assistance

Errands and Shopping

Transportation

Medication Services

Nursing Services

Respite Care for Caregivers

Temporary Care After Surgery or Childbirth

One-Time or Long-Term Care

Contract Services for Many Home Repairs or Maintenance

Nutritional Supplement Program

Supervision of Care

Care Forms Specific to Client

Care and Office Staff Availability 24 hours per day, 7 days per week

Complimentary In-Home Evaluation
If your need is not listed,
ask us about it, as this list
is only a representation
of the services we provide.
Our Staff and Caregivers
We are confident that your experience with our Staff and Caregivers will be second to none. Besides initial and periodic background and reference checks, regularly-scheduled performance evaluations, and being licensed, bonded, and insured, your care is our calling. We are doing what we love and are gifted to do. Your unique needs and wants will be our focus, matched to Caregivers by personality and skill level, so that your life will be the best it can be, no matter what stage of life you find yourself.
Cost of Services
After our complimentary, no-obligation initial assessment in the environment where care will be provided, we will present you with a Service/Care Plan that will list the services needed and desired and the exact cost. (Our rates are competitive with other private-pay in-home care agencies.) Call us for an appointment.
Included in the Rate
Our rates include the employees' wages, taxes (federal, state, and local employment taxes), social security, worker's compensation insurance, bonding, and professional liability insurance. We will pay the taxes and extras so you only need to pay our simple invoice.
Why In-Home Care?
We have seen how grateful people are to be able to remain in the comfort of their homes as an alternative to being moved to a care facility. With the aging population growing steadily and the Baby Boomers setting new trends, we expect that in-home care will become the preferred choice. In fact, EVERYONE—not just seniors—can use a little help now and then.
We are available
to answer your questions

Agency Information:
Our Clients have access to our Agency Owner or On-Call Manager 24 hours per day, 7 days per week.

Agency Name: Tender Home Care
Address: 2225 NW Stewart Parkway, Roseburg, OR 97471
Telephone: (541) 229-6848
Fax: (541) 391-4026
Website: www.tenderhomecare.com

Do You Know Someone Who Is Looking for a Rewarding Career?
Because we are committed to providing the best quality care in a healthful and safe work environment, Tender Home Care, is continuously looking for men and women who have a heart to help meet the needs of others. Our Caregivers are screened (including criminal background and reference checks) to determine their ability to meet the superior standards of Tender Home Care. We look for Caregivers who are trustworthy, dependable, eager to learn, encouraging of others, patient with those with special needs, and especially tender hearted in all aspects of life.
Caregivers complete the application process and, once accepted, attend orientation. Caregivers have annual training requirements and are oriented to our Client's Service/Care Plan prior to accepting the position so that the Caregiver's skill level is optimal for the needs of the Client. We make certain that Caregivers are comfortable doing everything that is on the task list. If special training is needed specific to the Client, that will be arranged.
Caregivers are employees of Tender Home Care. We get together periodically to brainstorm and gain insight from each other . . . somewhat of a family meeting. Tender Home Care, is committed to staying in tune with the needs and aspirations of our Caregivers. If our Caregivers are happy and healthy, we can continue to offer service that is second to none.
If you are (or someone you know is) gifted to serve, this is a great opportunity to do what you love and love what you do. We pay you well to help someone do things that so many people take for granted; but to our Clients, your help could mean being able to safely maintain their independence in their home. To pay someone for in-home care is a fairly new concept for many. The trend-setting Baby Boomers will likely cause in-home care to be the preferred choice. Join us as we make a difference in the lives of people in our community.
Please click here to apply through our sister company, At Ease Home Care
Contract R.N.
Tender Home Care, is looking for Registered Nurses to serve in homes throughout Douglas County. We work with Clients whose condition is stable and predictable. Nursing services will include the following:
Screening and assessments,
Planning of treatment, services, and care
Delegation of nursing care tasks to unlicensed individuals
Monitoring of care
As a Tender Home Care Contract R.N. you will have flexibility in your schedule, be paid a fair hourly wage, and will be working with competent, trustworthy Caregivers and Staff.

As a Nurse, you have chosen a career filled with endless personal and professional rewards. You have chosen to spend your life helping others. That is Tender Home Care's mission as well. We have seen how grateful people are to be able to remain in the comfort of their homes as an alternative to being moved to a care facility. Why not take your caring into the homes of those who need and appreciate it so much? Join us as we set the standard for the best quality in-home care.
Other Contracted Workers
Tender Home Care, is becoming a place many people go for answers to their home care needs. Do you have a business or skill that addresses the needs that many people have in order to maintain their homes or life? Do you do repairs or cleaning or organizing? Do you prepare taxes or take care of pets or decorate? Do you mow lawns? Whatever you do, chances are you can gain business by being part of Tender Home Care's Contracted Workers. Because of the vulnerability of the type of Clients we serve, we will need to go through the application process, including doing a background check on all applicants. Give us a call, tell us what type of work you do, and ask for an application.
Whatever Your Need...
Whatever You Have to Offer...
We Look Forward to Working With You!